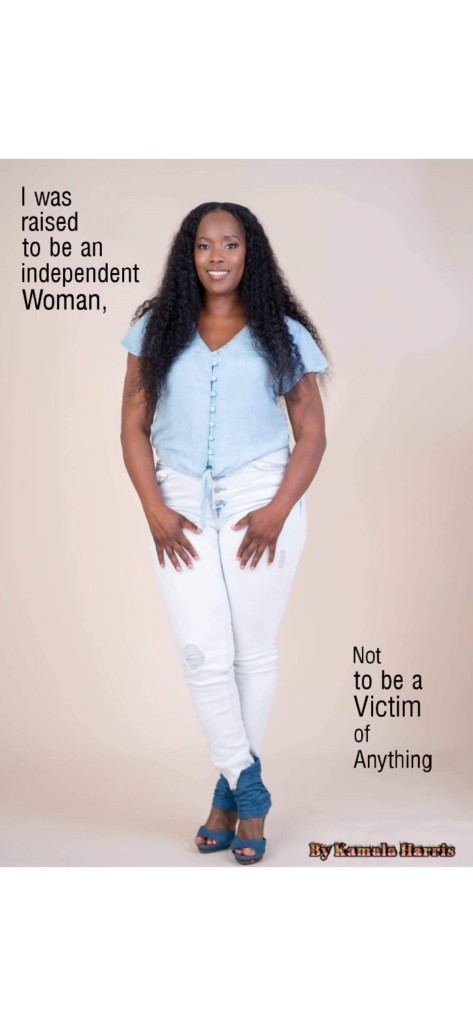 I'm forty-one years old and I go by the nickname Kasha. I'm an author, mother of two
kids, a boy twenty-four and a girl eighteen years of age. I'm from a small town, Marion
Alabama, but now live in Birmingham Alabama. I have earned an associates degree in business
administration from Lawson Community college in Birmingham, Alabama, I have earned a
second associate's degree in business office management from Shelton college in Tuscaloosa,
Alabama, and a third associate's degree in Paralegal at Shelton College in Tuscaloosa, Alabama. I
am currently attending Miles College in Birmingham, Alabama, in which I'll be receiving a
bachelor's degree in Criminal Justice in the fall of 2022. I have gone through real and true pain
that had threatened to ruin the very fabric of who I once thought I was. It greatly impacted my
way of thinking as to now making wise choices and decisions as well as flourishing my maturity.
My suffering was a moment of reflection of who I was becoming. My identity did not agree with
my situation of course because you did not look at me and see insecurity and shame, but instead
attractiveness, sexiness, confidence, and friendliness. God allowed those circumstances to
change me. I became who I am today by making a conscious decision not to allow past
circumstances to follow me. God is using my past circumstances to help someone else in the
same area where I am now clean. I walked through my hardest season with courage, grace, faith,
and unwavering love for myself. In the middle of pain, I stood strong to the deep disappointments
in my life. I've walked through one of the lowest places on earth (prison) to be equipped to live
out one of God's promises. He secured my steps. I've planned to use this experience to improve
the lives of others and to know when to choose the pain of discipline over the pain of regret.